It's that time of the week again, time for the Big Orange Roundtable to meet. This week Joel at Rocky Top Talk is the host site. This time the questions are fun and difficult. I would have had my answers posted sooner but I was to busy throwing full jars of baby food at homeless people who were wearing Alabama t-shirts and time just kinda got away from me. but I did nail Latrell Sprewell in the head.
1. For some inexplicable reason, Phillip Fulmer invites Urban Meyer, Mark Richt, Steve Spurrier, Nick Saban, Les Miles, and Tommy Tuberville over to his palatial estate for a dinner party. At 2:00 a.m. the next morning, The Papa discovers that Smokey IX has been murdered. Who did it, with what, and where? Think Clue. You know, Mr. Mustard in the parlor with the candlestick?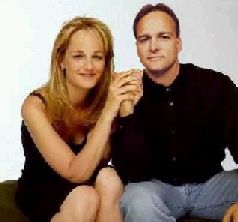 This one is obvious. It was Mark Richt. You see the great Battle Captain as a title, so does Meyer and Miles. Even Tuberville is the people's champion of 2004. But Richt has nothing…except being leader of the "Third Richt."
He saw innocent Smokey, curled up and sleeping in the media room with his "98 National Champs" collar on and lost it. He gave Smokey poisoned dog food from China, but that was only small measure of cruelty Richt dished out. During Smokey's final moments on earth, he was forced to endure videos of Herschel Walker performing crunches over and over again. (picture credit goes to LWS)
2. Who between Eric Berry for the defense and Gerald Jones for the Clawfense will have the biggest impact for the Vols in 2008?

Eric Berry. You think last year was something? This year he is seasoned and has even gained weight while gaining speed. Quarterbacks will tremble at the sight of him on the field.
3. You devise a way to harness the Lost island's temporal displacement properties. The island will allow you to change one thing, but one thing only, in the history of the Tennessee Volunteer football program. What do you change? By the way, Ben warns that if you try to say "2005″ or any other entire season, the mysterious clicking black smoke will sound its wailing siren, shoot from the earth, grab you by the ankles, and pound you to a pulp against a palm tree. So change only one thing. Unless, of course, you like that sort of thing.

Well I do like that sort of thing but I will not change a complete season. However I will change the 2002 Alabama game. You know the where Brodie Croyle was being tackled and was down (which instant replay shows) but somehow wasn't called down. That was the turning point of the game.
That game snapped a seven game win streak against the Tide, plus with wins in 03 & 04 it would have been an even 10 in a row.
I hate Lost by the way.
4. What about the future? What is your worst fear for this upcoming season, the turn of events that would send you into a blind rage?

The appearance of lack of trying. Look I don't mind losing, I don't like it, but I don't mind it, as long as they tried. There were several instances in which the beloved Vols didn't appear to even try. If I see that junk this year, my blood will boil.
Look for the other Roundtable members and their answers here: